Where do Original Inside lamps come from?

Certified housing + Original bulb = Original Inside lamp
It is important to know that projector manufacturers do not produce their own projector lamps. They contract this work out to companies specializing in the production of lamps projector.
Original Inside supplies from leading projector bulbmanufacturer such as Philips, Osram, Ushio, Phoenix, Iwasaki, and Matsushita.... These manufacturers produce projector lamps of all brands with the reliability and durability needed.
The conditions of production and the security norms, which are imposed by original projector manufacturer, are rigorously respected.
Inside Original Technology
Projector lamps belong to the category of metal halide lamps.
A projector lamp is composed of several components: a discharge lamp, High-pressure mercury vapor, an electrical wiring, a reflector, a tube, screws and bolts.
Projector lamps use the principle of excitation of the mercury vapor which is heated by electricity. This excitation will cause the emission of intense light. This is the projection.
The manufacturing process of a projector lamp is very complex and the assembly of these components requires precision and technicality in order to design a product with an optimal performance.
The Original Inside lamp production is subject to this cutting edge technology. Inside Original bulbs come from the factories of original bulb manufacturers: Philips, Osram, Ushio, Phoenix, Iwasaki, Matsushita, .
Original Inside quality
Original Inside lamps are subjected to multiple tests to ensure their proper functioning (More than 65 stages of quality control). Each component, each element of the lamp is strictly controlled both at the quality and safety level. . Each Original Inside lamp is tested in the projector before being on sale in order to meet the standards required by the projector manufacturers.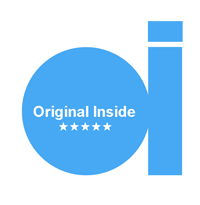 The OI logo: The guarantee of a 100% original bulb.
The Original inside Housing
The protective housing is designed to correspond perfectly to the bulb but also to the projector in which the lamp is inserted.
The high-quality housing protects the bulb of the lamp against any possible physical shock. Approved and authorized by the projector manufacturers, it is easy to install, precisely and safely in the projector.
For all projector brands
Original Inside lamps exist for more than 3000 projector references for 60 different brands.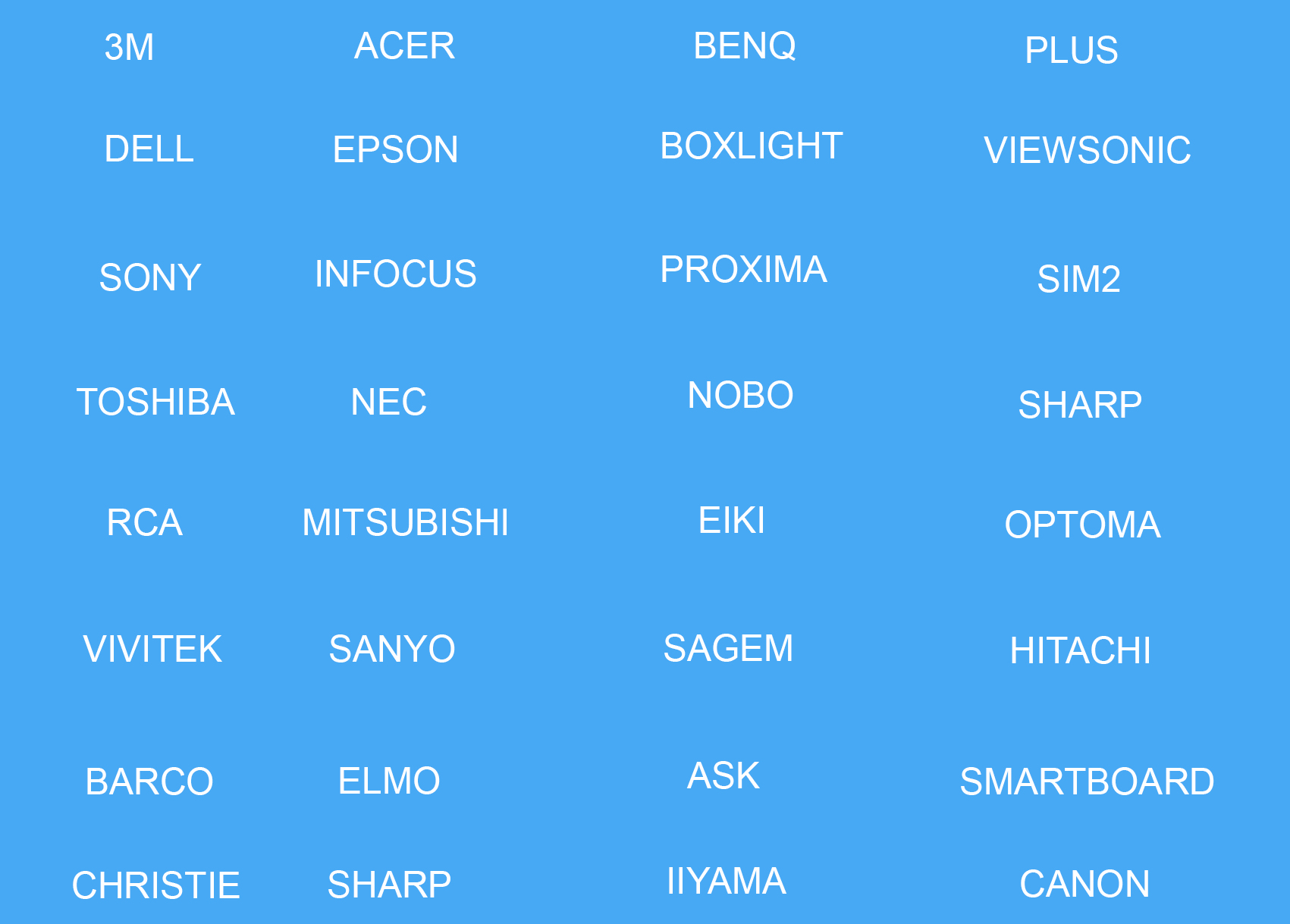 The main brands of projector lamps